Inventory management app manages your stock in your warehouse. Improve your logistics with a warehouse management system. Inventory management is a key part of the supply chain and primarily aims to control the movement and storage of materials within a warehouse and process the associated transactions, including shipping, receiving, putaway and picking
Add inventory to you store
Remove inventory from your warehouse
Move inventory between storage locations
Real-time global inventory visibility for all your users
Count and correct your inventory
Share your inventory
Manage your stock transactions
Locate your stock
Manage your warehouse locations
Replenishment advice
Export and share your inventory information
Extensive reporting and analysis:
Statistics
Fillgrade
Total items in stock
Transactions
Fast movers
Slow movers
Inventory accuracy
Inventory value
Manage your stock, stockroom, replenishment, warehouse or repository with ease with this stock management or Warehouse Management System (WMS). Use several Android devices simultaneous to manage your inventory. This app is an Logistic Execution System to manage the logistics in your warehouse.
Inventory Management Introduction Video
Screenshots Inventory Management
This warehouse management app is a complete warehouse management system on your android. Manage your stocks in real time and have a clear overview of your stock: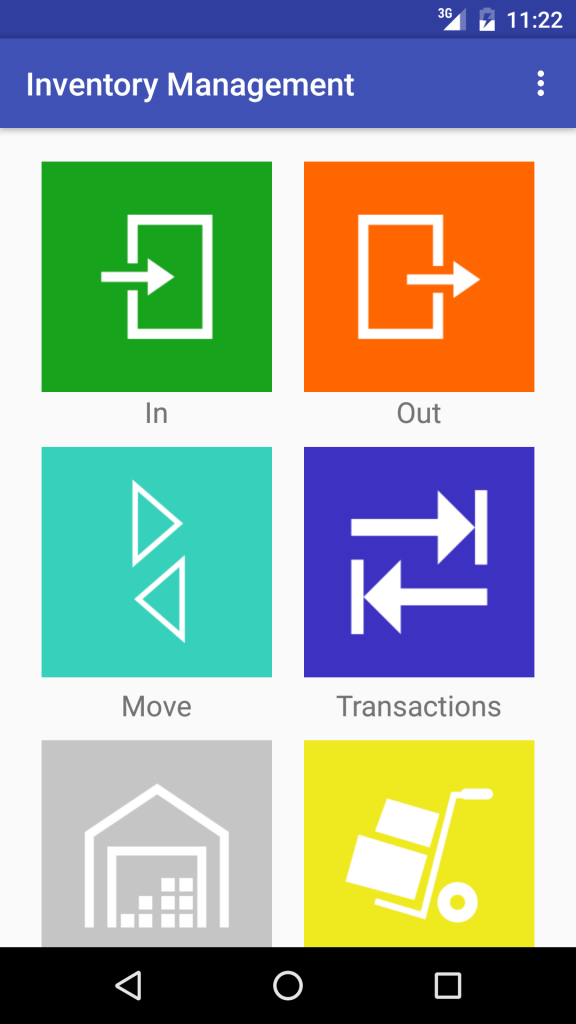 Start now with the Inventory Management App
Try Inventory Management one month free. Log in directly and start your trial period.
Go quickly to the Google Play app store and download the Inventory Management App and start managing your inventory with the warehouse management system.

FAQ
Read the FAQ for all your questions or contact support from within the app. You can find tips and tricks about the Inventory Management App in FAQ.
Privacy and use statements
The privacy and use statements apply to the use of the Inventory Management App. When you use the app, you automatically agree with these conditions. Before using this warehouse management app, first read the privacy and use statements.